UPI
Unified Payments Interface (UPI) is an instant real-time payment system developed by National https://kribstech.com/viewblog/upiCorporation of India (NPCI) facilitating inter-bank peer-to-peer (P2P) and person-to-merchant (P2M) transactions.The interface is regulated by the Reserve Bank of India (RBI) and works by instantly transferring funds between two bank accounts on a mobile platform.
As of February 2022, there are 304 banks available on UPI with a monthly volume of 4.52 billion (4.52 billion) transactions and a value of ₹8.26 lakh crore (US$110 billion). UPI witnessed 68 billion (68 billion) transactions till November 2021. The mobile-only payment system helped transact a total of ₹34.95 lakh crore (US$460 billion) during the 67 months of operation starting from 2016.
As of May 2021, the platform has 15 crore (150 million) monthly active users in India. The proportion of UPI transactions in total volume of digital transactions grew from 23% in 2018–19 to 55% in 2020–21 with an average value of ₹1,849 per transaction. There were digital transactions worth ₹8.31 lakh crore in January 2022 via the platform. In FY 2022, the UPI crossed transactions worth $1 trillion.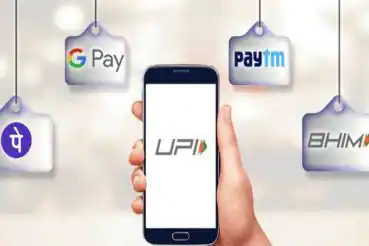 BHIM (Bharat Interface for Money) is an Indian mobile payment app developed by the National Payments Corporation of India (NPCI), based on the Unified Payments Interface (UPI). Launched on 30 December 2016, it is intended to facilitate e-payments directly through banks and encourage cashless transactions.
The application supports all Indian banks which use UPI, which is built over the Immediate Payment Service (IMPS) infrastructure and allows the user to instantly transfer money between 170 member banks of any two parties. It can be used on all mobile devices.