Top 13 OS for low end pc and laptop in 2022
1.Lightweight Operating System for Laptop and PC
Do you have a low-end PC that is running extremely slow right now? Your Oldest Windows Computer is too slow to start, and looking for a Windows 10 Alternative? If yes is your answer, we have some best lightweight OS for low-end PCs and Laptops. Below, we list 12 out of them based on April 2022 selection. Let's go through those lightweight OS for the older computers and desktops right now.
As we all know, the latest Windows 11 comes with many animations and effects, and it is a bit heavy to run on most Windows 10 devices. Because of this, Microsoft even restricted the new Windows 11 to some high-end hardware devices only. However, there is no doubt that Linux always offers the best experience, even on a low-end PC. So here we are going to list some small and lightweight OS in the Linux Platform for a better experience.
Following are the best lightweight and smallest operating systems based on Linux for your old Laptop and PC. We added CloudReady to this list as an excellent choice if you wish to use your low-end PC primarily for browsing. The following selection is based on the essential usage need that gives a new life to the old PC. Best OS for Gaming is not considered in the review as the primary criteria. Instead, the best OS is for Daily Usage, Productivity, Browsing, Streaming, etc.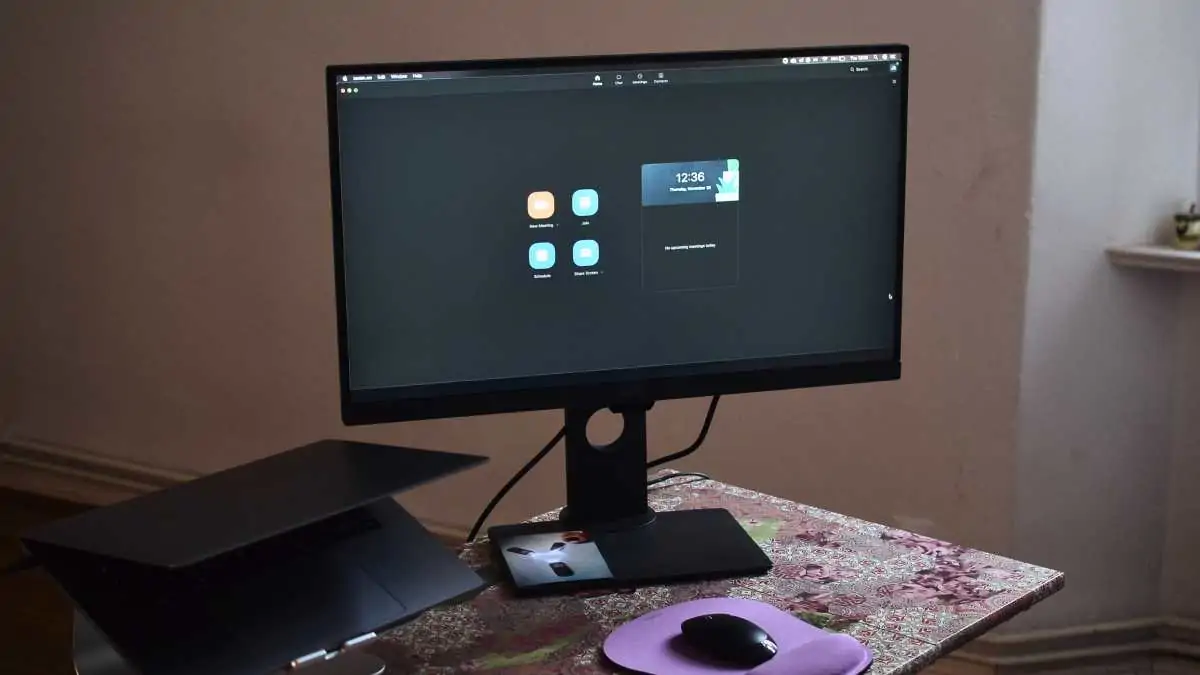 2.Lubuntu – Best OS For Low End PC
Lubuntu is a lightweight, fast operating system made especially for low-end PC users. If you have 2 GB ram and an old generation CPU, you should try it now. For smooth performance, Lubuntu uses minimal desktop LXDE, and all the applications are very lightweight. Therefore, all the users can easily use Lubuntu OS without any issues. It is the preferable OS used by low-end PC users worldwide.
It comes in three installation packages, and you can go for the desktop package if you have less than 700MB RAM and 32-bit or 64-bit choices. For installation purposes, you only require 64 MB of RAM. In most of the situation, 128 MB of RAM is the best requirement for it.
Here some of its key features
RAM: 512MB(128MB min)
32-bit & 64-bit
Fork-Ubuntu
CPU: Pentium 4 or Pentium M or AMD K8
Window Manager: LXDE, Openbox
Latest Version: Lubuntu 21.10 (Released on October 2021)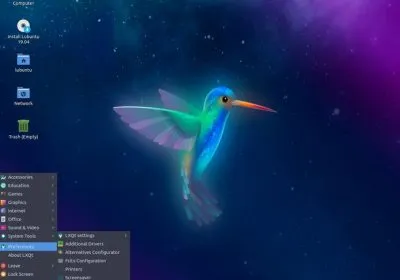 3. Xubuntu – Best Free Operating System for Laptop and Desktop
Xubuntu is really perfect and highly recommendable to your low-end PC. It is a plug-and-play operating system for your computer, which can easily run with minimum resources. If you are a basic user with a low-end PC, then Xubuntu is coming with a pre-built package that will allow you to run everything you need.
Using Xubuntu, you can easily use a web browser to go online, access office applications, email clients, and media applications to handle all of your photos and videos. Your daily day-to-day task will be done smoothly without any issues and will run perfectly on your low-end PC.
Here are some of its key features
RAM: 1024MB (512MB min)
32-bit & 64-bit
Latest Version: Lubuntu 21.10 (Released on October 2021)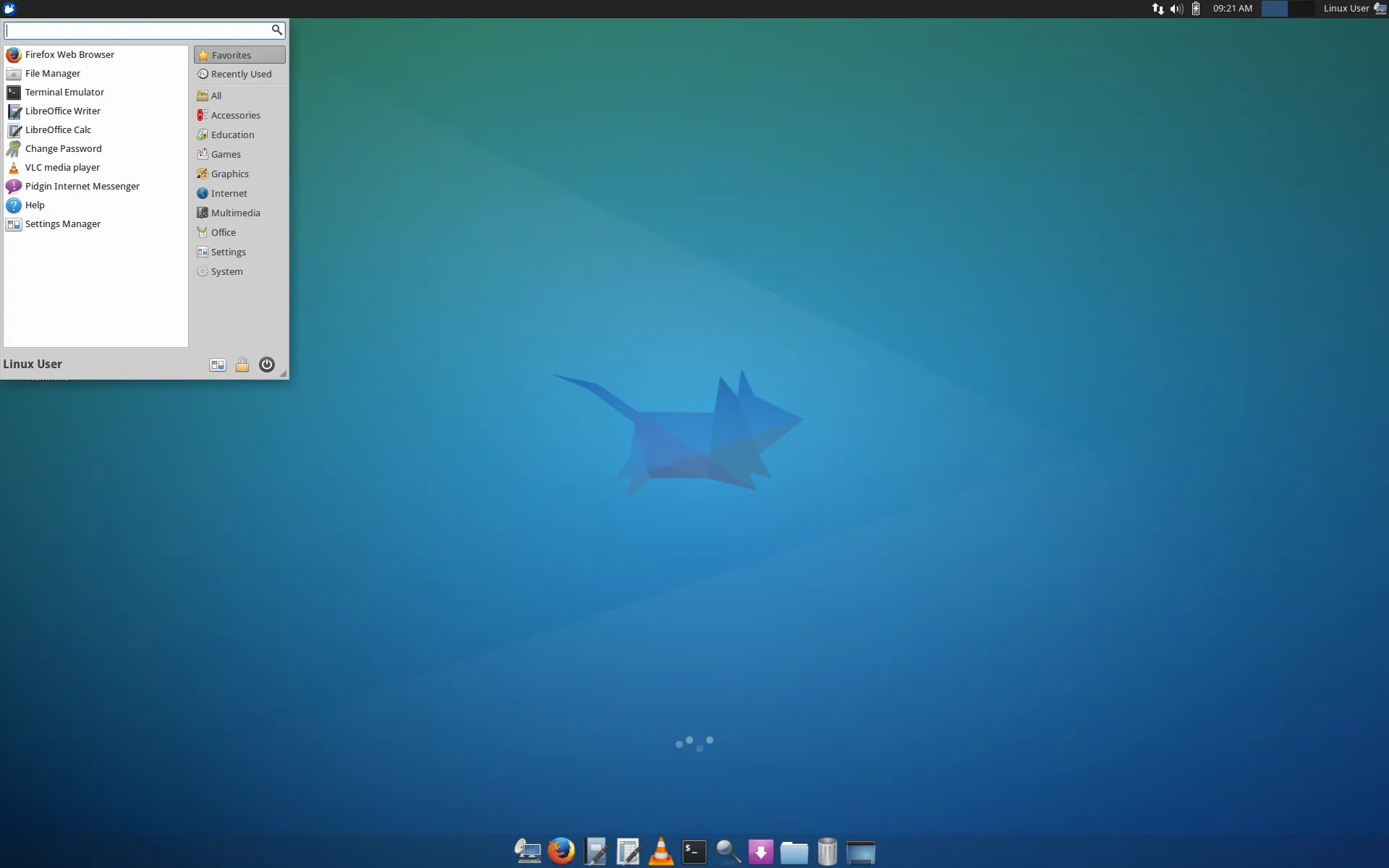 4. Linux Lite – Best Linux for Low End Laptop
Another best lightweight OS for your low end PC is Linux Lite. As the name says, Linux Lite is super lite and can run on low spec PCs. Linux Lite is based on the LTE version of Ubuntu that guarantees long-term support. In addition, Linux Lite is an XFCE-based OS.
The OS comes with helpful software like Libre Office, Thunderbird, VLC, etc. In addition, however, you can download thousands of Linux-based apps from the software center. In addition, you Linux Lite, which will give a new life to your old PC.
Key Specifications of Linux Lite
RAM: 1024MB (512MB min)
CPU: 1.5GHz (700MHz Min)
32-bit & 64-bit
Latest Version: Linux Lite 5.6 (Released on September 2021)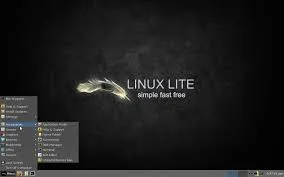 5.Manjaro XFCE Edition – Smallest Operating Systems For Laptops
Manjaro is another Linux based os that comes in different desktop versions, including KDE Plasma, GNOME, XFCE, and MATE. However, the XFCE desktop will be faster and less resource using type. So if you are holding a PC or a Laptop with 2GB or less RAM, then we would recommend using the XFCE desktop, which can increase the speed of the PC.
Key Specifications of Manjaro XFCE Edition
RAM: 512MB
CPU: Pentium
Minimum 30GB Disk Space Receomemdned
Latest Version: Manjaro 21.2.2 (Released on January 2022)
6. Arch Linux – Lightweight Operating System
Arch Linux is another lightweight Linux distro. This distro comes with a minimal set of GUI elements, making the OS perform fast and make the PC faster. Since the GUI setup is minimal, some people may find it difficult to do the configuration. Apart from the basic configuration, the rest are done using Shell commands. However, if you have used Linux before, you might not find it very difficult.
Key Specifications of Arch Linux
RAM: 128MB min (256 MB RAM)
CPU: i686-based or x86-64
32-bit & 64-bit
Latest Version: Released on January 2022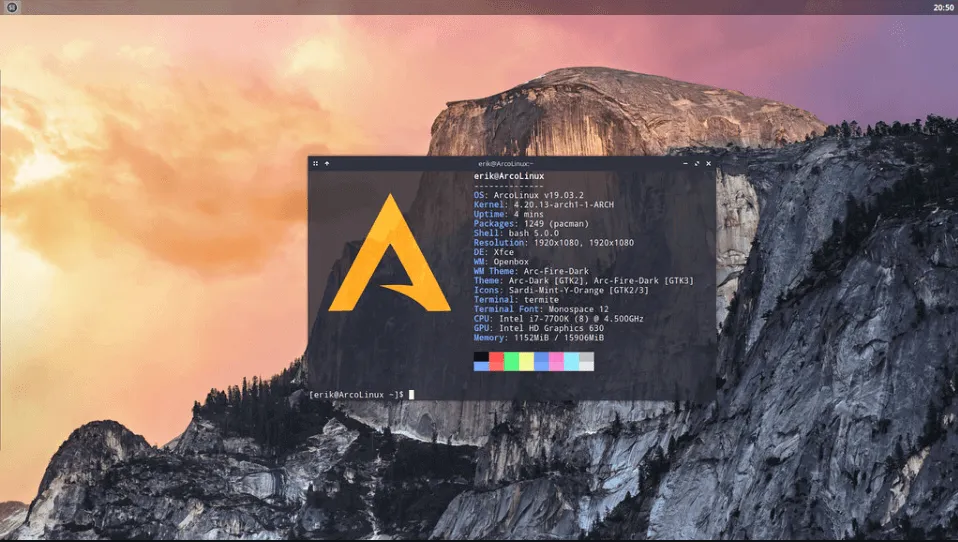 7.Zorin OS – A Good Choice as a Windows Alternative OS
Zorin OS is an Ubuntu Linux-based multifunctional operating system designed with a unique look and features. Zorin OS is the best choice if you are a newcomer to Linux. The users can trust its rock-solid performance, dependability, and support.
As we have already mentioned, Zorin OS has its unique style and features. It provides unique programs like Background Plus, Web Browser Manager, etc. You can use Zorin OS with the operating system you are currently using, and if you need to run Microsoft Windows programs with Zorin OS, you need the help of PlayOnLinux and WINE. After one year after the last update, on August 2021, Zorin released the latest version, the Zorin OS 16 with a more refined look and feel. It looks closer to Windows and Mac combined.
Highlights of Zorin OS
RAM: 64MB Min
CPU: 400MHz Min
32-bit & 64-bit
Latest Version: Zorin OS 16 (Released on August 2021)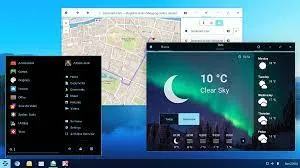 8.Bhodi Linux – Lightest OS For Linux Lovers
Like other Linux distros, Bhodi Linux is another great and lightweight Linux distro. The OS is super light and is updated regularly. Bhodi Linux uses a different e desktop environment which is named Moksha. Bhodi Linux comes with only some basic apps like File Manager, Text Editor, etc. You can install all other apps on your preference.
Key Specifications of Arch Linux
RAM: 512MB (128MB min)
CPU: 1GHz (500MHz Min)
32-bit & 64-bit
Latest Version: 6.0.0 (Released on May 2021)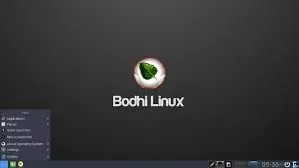 9.Peppermint Linux – Light OS for Old Laptop
Peppermint Linux is another Ubuntu LTE based Linux distro. The OS comes with basic apps only, making it lightweight and working faster on low-end computers. The desktop environment used is Peppermint Linus LXDE, a Lightweight X-Desktop Environment. Since it is based on Ubuntu LTE, you will get long-term support.
Key Specifications of Peppermint Linux
RAM: 1024MB (512MB min)
CPU: Intel x86
32-bit & 64-bit
Latest Version: Peppermint 10 (Released on December 2019)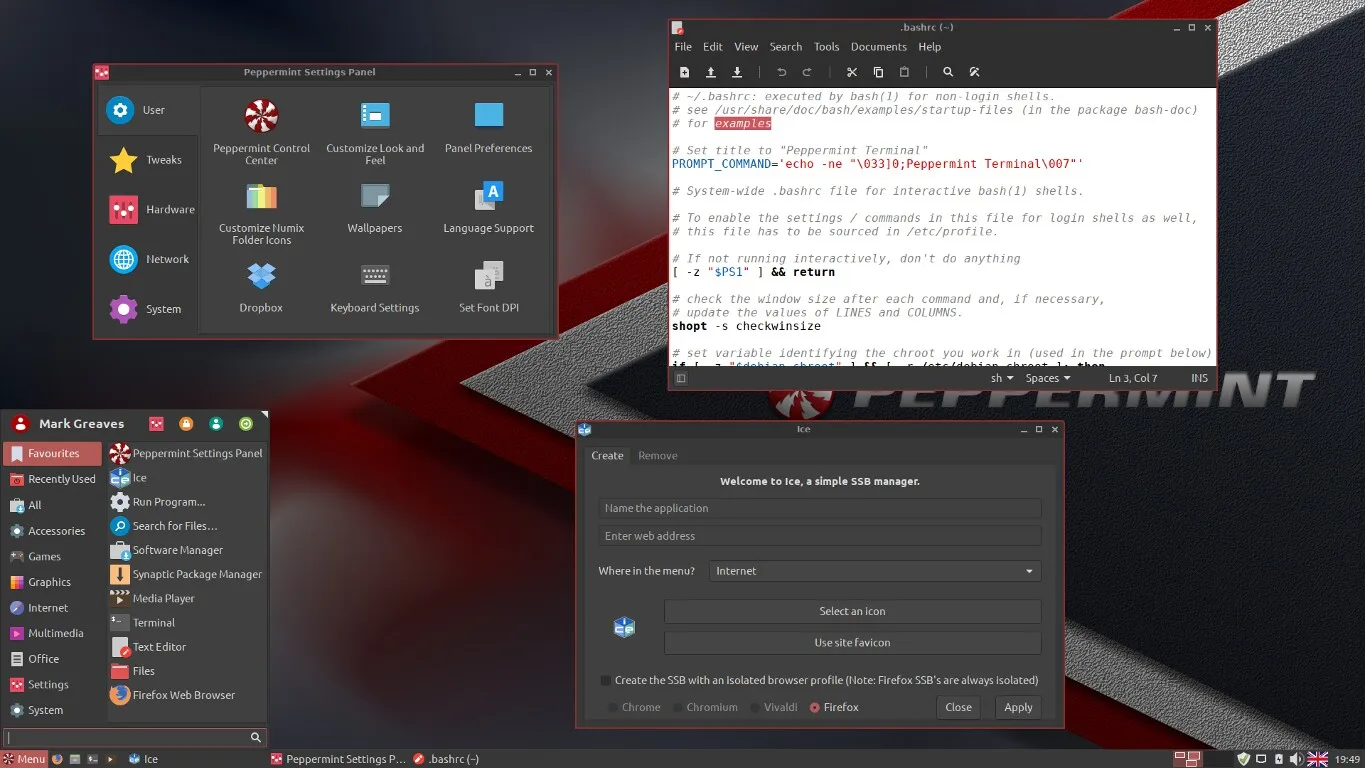 10.Raspberry Pi OS Lite – Best OS for Laptop and Desktop
Raspberry Pi OS Lite is almost like the Debian operating system. It's an image-based OS, and instead of a desktop, it boots to a command line. Raspberry Pi OS Lite needs only a low amount of RAM and CPU usage.
Here are some of key features of Raspberry Pi OS Lite
Kernel version: 5.10
32 bit & 64-bit
Latest Version: (Released on May 2021)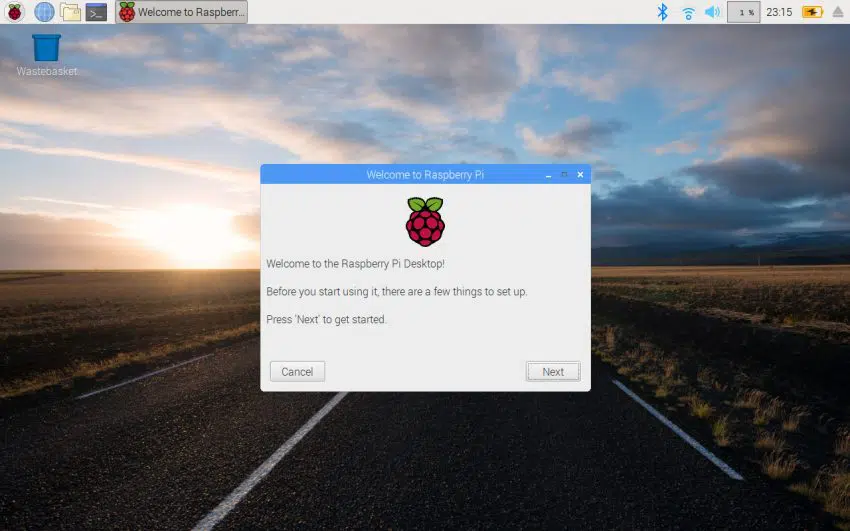 11.NimbleX – Fastest OS for Old Laptop
NimbleX is a small but lightweight operating system for your low-end computer which can boot from the network, CD, and even flash memory (USB pens or Mp3 players). However, you should understand that it runs only from a USB, CD, or network, not require installation.
Using this low-end PC operating system, you can easily browse the web with Firefox and chat with your friends with the help of the Kopete multi-protocol IM application, use DC++, and download torrents with Transmission, and much more. Unfortunately, NimbleX is not actively developing now, and we can see there is no update or the past few years.
Here are some of its key features
RAM: 256MB
CPU: Pentium II
32-bit & 64-bit
Latest Version: NimbleX 2008 (Released on July 2008)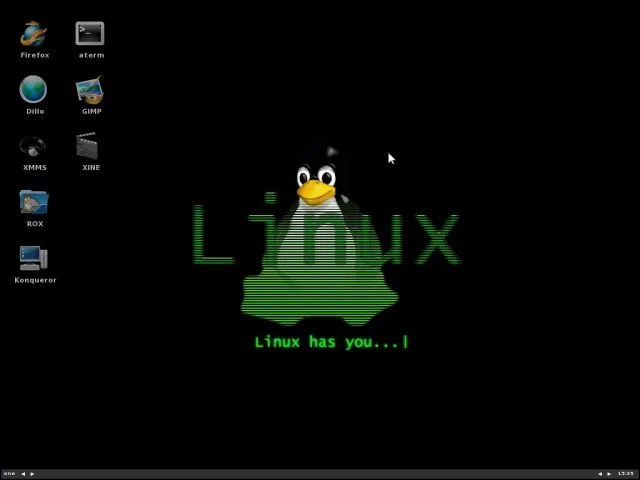 12.CloudReady – ChromeOS For Super Light PC Experience
Even though the above list is based on Linux operating system, we can consider CloudReady too for a super-light PC experience, especially for those who use the computer mainly for browsing. CloudReady is a ChromeOS alternative developed by a company called Neverware. The primary motive of CloudReady is to provide the same ChromeOS experience to unofficial Google ChromeOS devices. The good news is that Neverware was now acquired by Google and officially offers a near ChromeOS experience to any device.
Since ChromeOS is super lightweight and developed especially for browsing, you will see an excellent improvement in the performance once CloudReady is installed. Many users are complaining that the Chrome Browser takes 5-10 seconds even to open on a normal Windows machine. It is not the case with CloudReady. The browser gets open instantly on CloudReady. If you wish to use your old computer mainly for browsing purposes, consider CloudReady. However, for heavy usages like video editing, photo editing, and other programming-related activities, CloudReady won't be a good option.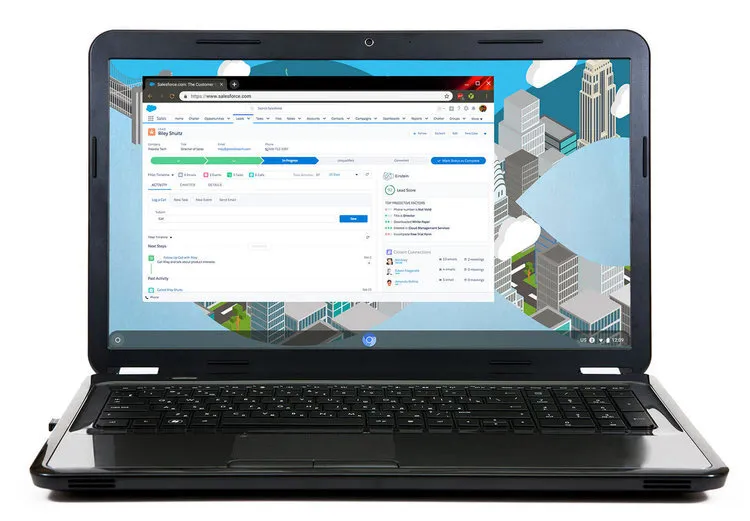 13.Chrome OS Flex
Chrome OS Flex is a lighter version of the original Chrome OS for any PC. Currently, Chrome OS is available only for selected OEM devices, and you cannot install the official chrome os on any other device. Now Google has come up with a lighter free version of Chrome OS called Chrome OS Flex, a Google modified version of Cloud-ready. With the existing CloudReady feature, Google rebranded the same as Chrome OS Flex and offered it free for all other devices. Since it is a lighter version, some features like APK support, etc., are not available with Chrome OS Flex. But Chrome OS Flex offers a light and seamless PC experience for low end computers.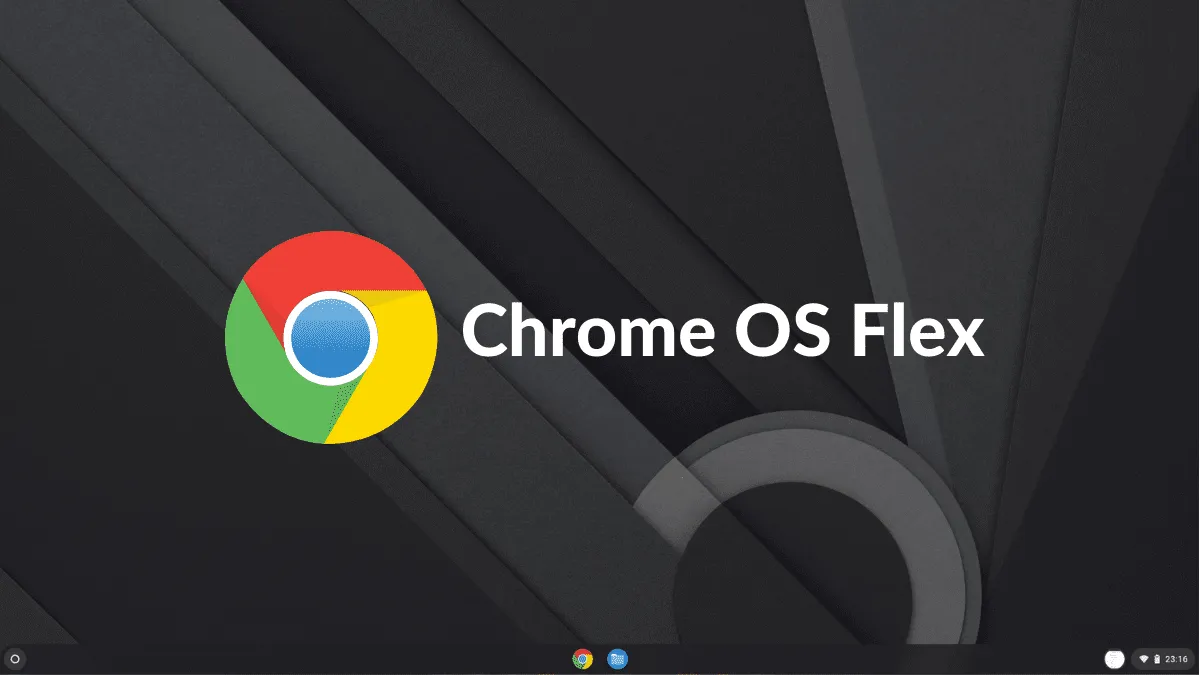 14.Elementary OS – Mac OS Like Linux Distro
Elementary OS is another excellent Linux distro based on the Ubuntu LTS. The OS is small and powerful. The most important highlight of Elementary OS is its UI. Unlike the other Linux distros, Elementary OS looks more polished and resembles the look and feel of Mac OS. If you are looking for a low-end OS and, on the other side, need much-polished UI, then Elementary OS is the best choice.
Here are some of its key features
CPU: Intel i3
64-bit
Latest Version: Elementary OS 6.1 (Released on December 2021)
Conclusion
These are the 10+ selections as the best OS for your low end PC. These operating systems would allow you to handle your daily tasks smoothly without bugs or issues. Just choose any of the above-mentioned operating systems by considering your overall requirements right now.