FUTURE TECHNOLOGIES 2022
Future Technologies OF 2022
4D-printing
The name 4D printing can lead to confusion: I am not implying that humanity will be able to create and access another dimension (Only Rubik can do that). Put simply, a 4D-printed product is a 3D-printed object which can change properties when a specific stimulus is applied (submerged underwater, heated, shaken, not stirred…). The 4th D is therefore Time; time needed for the stimulus to be relevant.
The key challenge of this technology is obviously finding the relevant "smart material" for all types of uses (namely a hydrogel or a shape memory polymer for the time being). Some work is being done in this space, but we're not even close to being customer-ready, having yet to master reversible changes of certain materia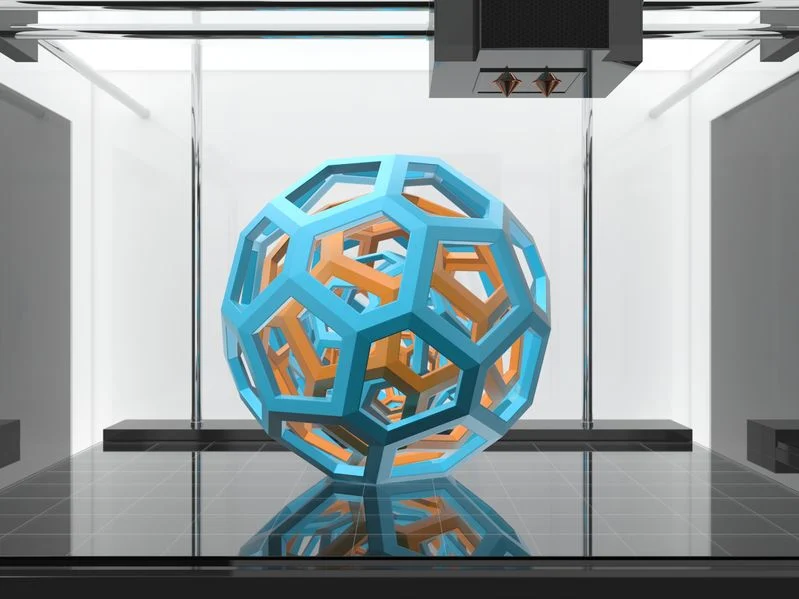 YOLOv5
Real-time object detection is a technique used to detect objects from video. It's the underlying technology behind… well, most things we want to use in the future, from Tesla's self-driving cars to Amazon's cashier-less stores. The YOLO ("You Only Look Once") models refer to some of the most versatile and famous real-time object detection and labelling models.
The latest iteration (V5) of the model is worthy of this list for a couple of reasons. It's written in PyTorch, which will make its deployment to mobile a lot easier. It's also quick. Very quick. 140 frames per second quick, while also preserving accuracy. Finally, YOLOv5 is nearly 90 percent smaller than YOLOv4. This means it will be deployed to embedded devices much more easily.
3D printed bones
3D printing is an industry promising everything from cheap house building through to affordable rugged armour, but one of the most interesting uses of the technology is the building of 3D printed bones.
The company Ossiform specialises in medical 3D printing, creating patient-specific replacements of different bones from tricalcium phosphate – a material with similar properties to human bones.
Using these 3D printed bones is surprisingly easy. A hospital can perform an MRI which is then sent to Ossiform who create a 3D model of the patient-specific implant that is needed. The surgeon accepts the design and then once it is printed, it can be used in surgery.
What is special about these 3D printed bones is that because of the use of tricalcium phosphate, the body will remodel the implants into vascularised bone. That means they will enable the full restoration of function that the bone it is replacing had. To achieve the best integration possible, the implants are of a porous structure and feature large pores and canals for cells to attach to and reform bone.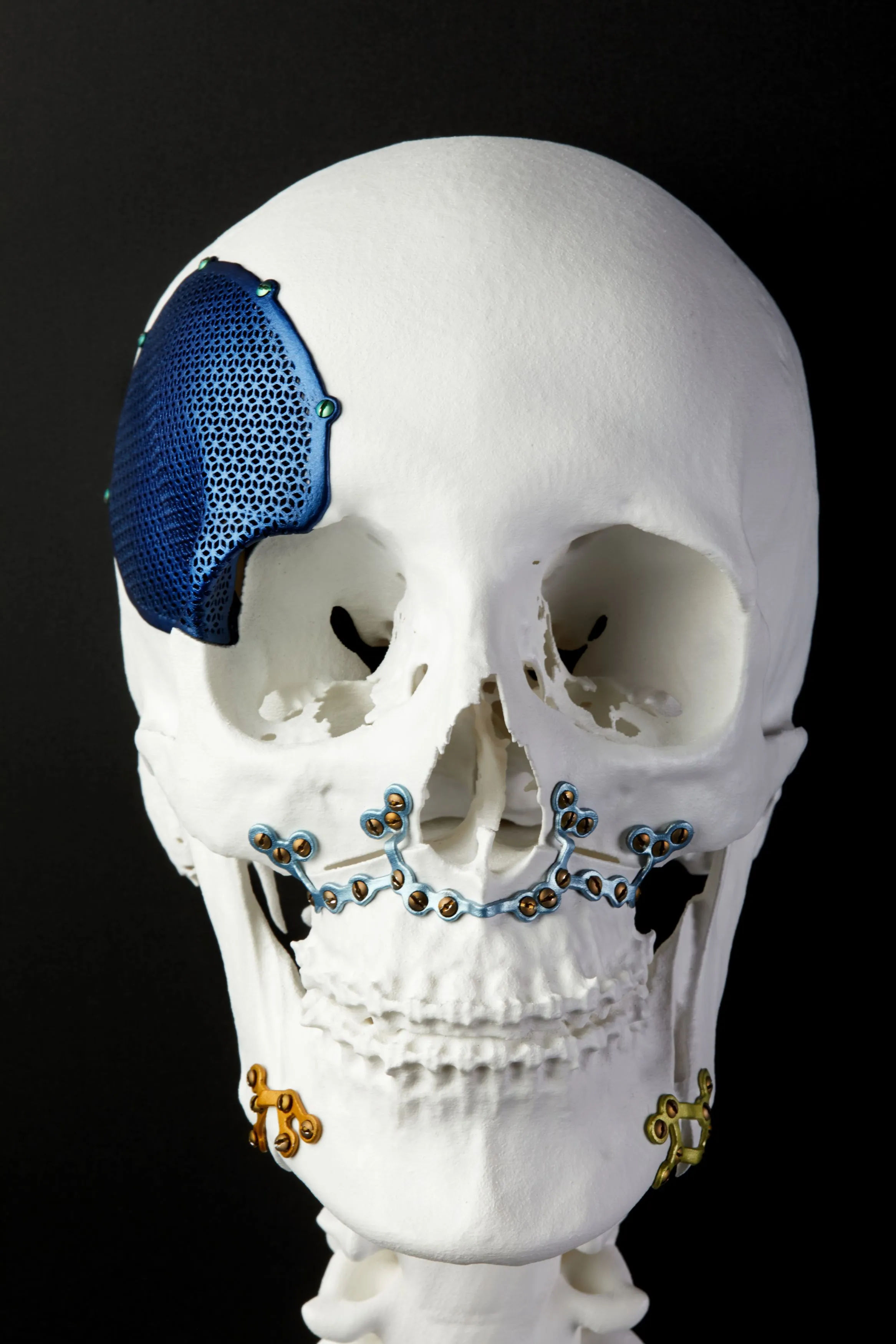 Energy storing bricks
Scientists have found a way to store energy in the red bricks that are used to build houses.
Researchers led by Washington University in St Louis, in Missouri, US, have developed a method that can turn the cheap and widely available building material into "smart bricks" that can store energy like a battery.
Although the research is still in the proof-of-concept stage, the scientists claim that walls made of these bricks "could store a substantial amount of energy" and can "be recharged hundreds of thousands of times within an hour".
The researchers developed a method to convert red bricks into a type of energy storage device called a supercapacitor.
This involved putting a conducting coating, known as Pedot, onto brick samples, which then seeped through the fired bricks' porous structure, converting them into "energy storing electrodes".
Iron oxide, which is the red pigment in the bricks, helped with the process, the researchers said.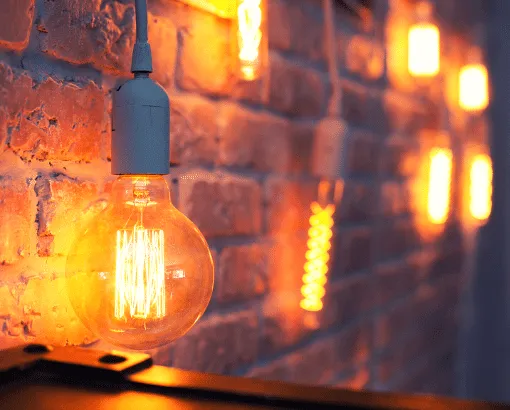 Seawater fuel
When it comes to energy, the sea remains a massive untapped resource; it's not like we're going to run out of it anytime soon, what with the North Pole melting. And according to researchers, it could soon be put to good use as fuel for ships.
Bear with me: the process uses a potassium-promoted molybdenum carbide catalyst (bless you) to extract carbon dioxide from seawater, turning it into carbon monoxide via the reverse water-gas shift (RWGS) reaction. The carbon monoxide can in turn be converted into a hydrocarbon via the Fischer-Tropsch synthesis. Ships can then use this hydrocarbon instead of pre-onboarded fuel which, as we know, carries many risks.
The fuel currently used to power the thousands of ships that cross the seas and oceans daily is very polluting. The conversion of CO2 into chemicals and value-added fuels could significantly reduce the greenhouse gases they emit over the long term.
There are however a handful of issues that need fixing before we get to greener maritime routes. Firstly, carbon dioxide concentration in seawater is about 100 milligrams per litre. That's not much. To put it into perspective, you'd need to process close to 45 million cubic meters of water to power a cruise ship for about a week. And the more water you process, the more sea life you remove from the food chain, with potentially catastrophic long-term results. Secondly, you're still releasing carbon into the air at the end of the day, even if it's water-based carbon. You could argue that it's a net neutral as it will get back to the sea eventually, but if you're at all ecologically conscious, you know this is a slippery slope.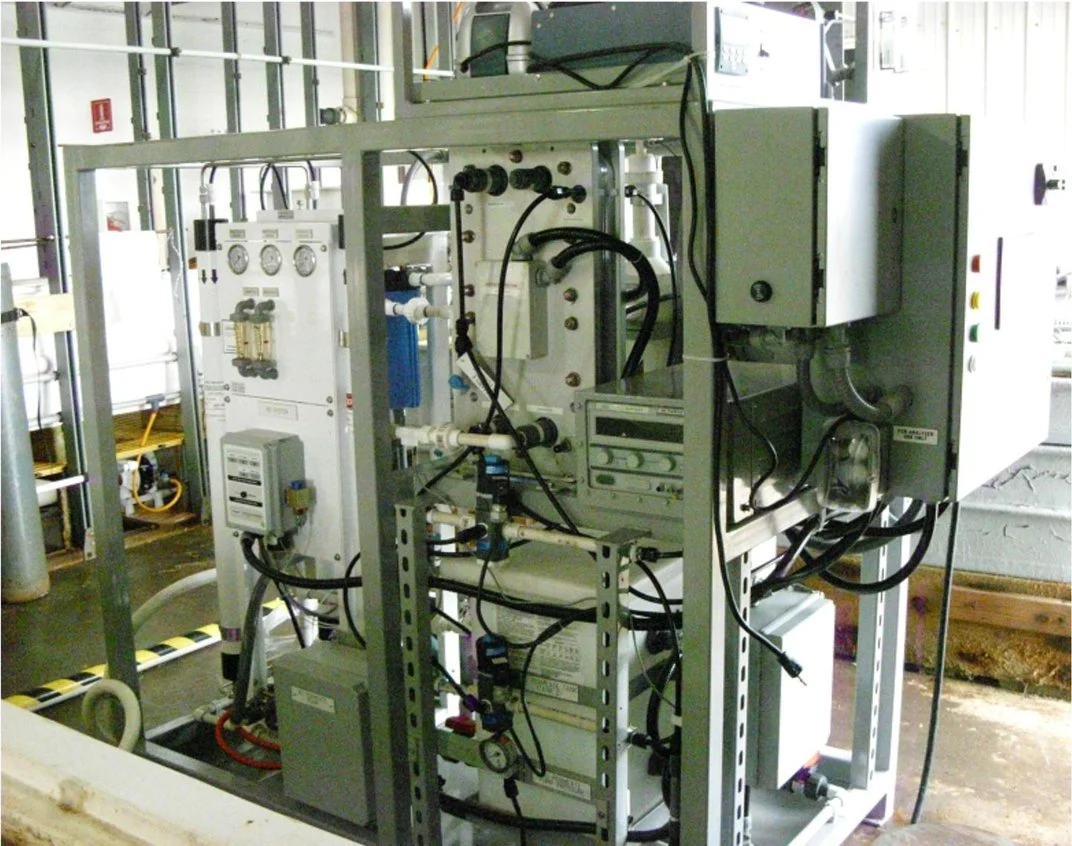 Self-healing 'living concrete
Scientists have developed what they call living concrete by using sand, gel and bacteria.
Researchers said this building material has structural load-bearing function, is capable of self-healing and is more environmentally friendly than concrete – which is the second most-consumed material on Earth after water.
The team from the University of Colorado Boulder believe their work paves the way for future building structures that could "heal their own cracks, suck up dangerous toxins from the air or even glow on command"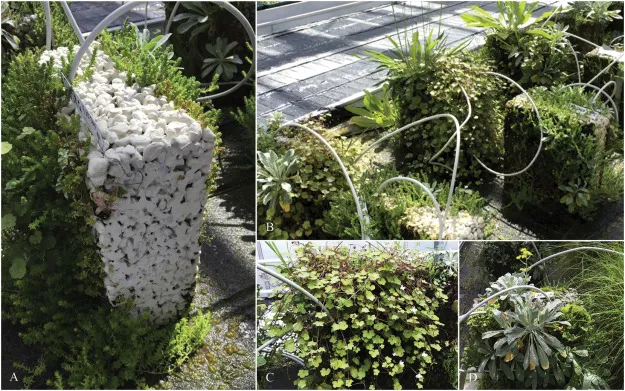 Living robots
Tiny hybrid robots made using stem cells from frog embryos could one day be used to swim around human bodies to specific areas requiring medicine, or to gather microplastic in the oceans.
"These are novel living machines," said Joshua Bongard, a computer scientist and robotics expert at the University of Vermont, who co-developed the millimetre-wide bots, known as xenobots.
"They're neither a traditional robot nor a known species of animal. It's a new class of artefact: a living, programmable organism."
Internet for everyone
We can't seem to live without the internet (how else would you read sciencefocus.com?), but still only around half the world's population is connected. There are many reasons for this, including economic and social reasons, but for some the internet just isn't accessible because they have no connection.
Google is slowly trying to solve the problem using helium balloons to beam the internet to inaccessible areas, while Facebook has abandoned plans to do the same using drones, which means companies like Hiber are stealing a march. They have taken a different approach by launching their own network of shoebox-sized microsatellites into low Earth orbit, which wake up a modem plugged into your computer or device when it flies over and delivers your data.
Their satellites orbit the Earth 16 times a day and are already being used by organisations like The British Antarctic Survey to provide internet access to very extreme of our planet.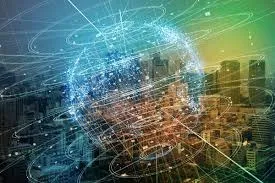 The AI scientist
Cut off a flatworm's head, and it'll grow a new one. Cut it in half, and you'll have two new worms. Fire some radiation at it, and it'll repair itself. Scientists have wanted to work out the mechanisms involved for some time, but the secret has eluded them. Enter an AI coded at Tufts University, Massachusetts. By analysing and simulating countless scenarios, the computer was able to solve the mystery of the flatworm's regeneration in just 42 hours. In the end it produced a comprehensive model of how the flatworm's genes allow it to regenerate.
Although humans still need to feed the AI with information, the machine in this experiment was able to create a new, abstract theory independently – a huge step towards the development of a conscious computer, and potentially a landmark step in the way we carry out research.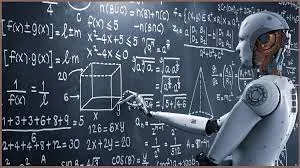 Car batteries that charge in 10 minutes
Fast-charging of electric vehicles is seen as key to their take-up, so motorists can stop at a service station and fully charge their car in the time it takes to get a coffee and use the toilet – taking no longer than a conventional break.
But rapid charging of lithium-ion batteries can degrade the batteries, researchers at Penn State University in the US say. This is because the flow of lithium particles known as ions from one electrode to another to charge the unit and hold the energy ready for use does not happen smoothly with rapid charging at lower temperatures.
However, they have now found that if the batteries could heat to 60°C for just 10 minutes and then rapidly cool again to ambient temperatures, lithium spikes would not form and heat damage would be avoided.
The battery design they have come up with is self-heating, using a thin nickel foil which creates an electrical circuit that heats in less than 30 seconds to warm the inside of the battery. The rapid cooling that would be needed after the battery is charged would be done using the cooling system designed into the car.
Their study, published in the journal Joule, showed they could fully charge an electrical vehicle in 10 minutes.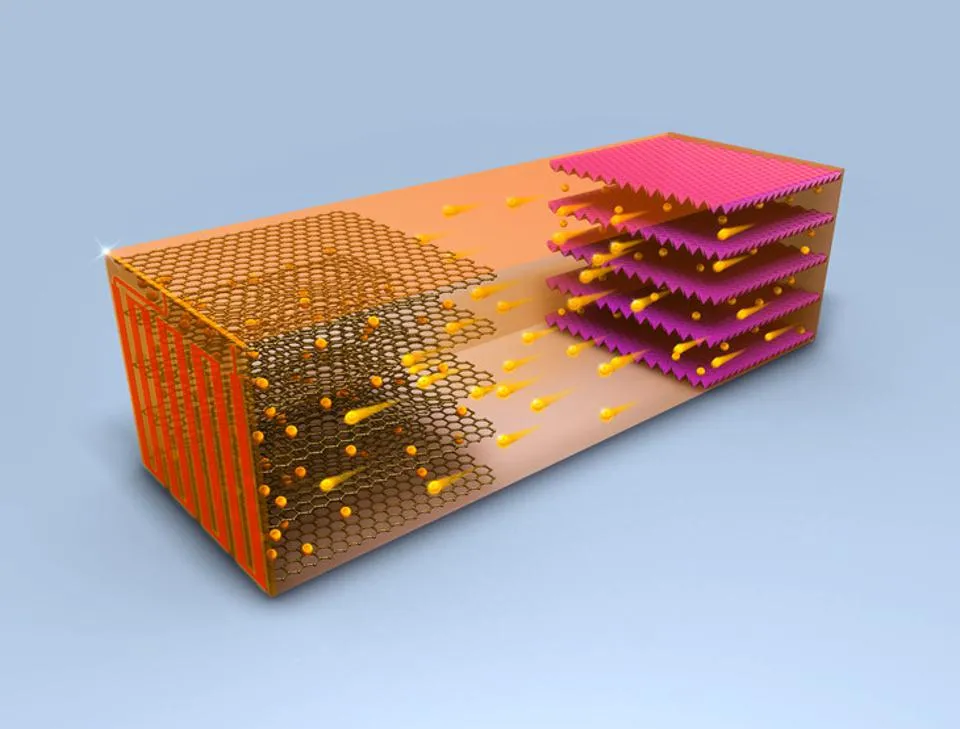 Artificial neurons on silicon chips
Scientists have found a way to attach artificial neurons onto silicon chips, mimicking the neurons in our nervous system and copying their electrical properties.
"Until now neurons have been like black boxes, but we have managed to open the black box and peer inside," said Professor Alain Nogaret, from the University of Bath, who led the project.
"Our work is paradigm-changing because it provides a robust method to reproduce the electrical properties of real neurons in minute detail.
"But it's wider than that, because our neurons only need 140 nanowatts of power. That's a billionth the power requirement of a microprocessor, which other attempts to make synthetic neurons have used.
Researchers hope their work could be used in medical implants to treat conditions such as heart failure and Alzheimer's as it requires so little power.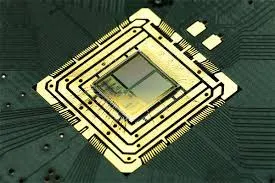 20-minute Water
The recipe was concocted especially for developing countries — remote areas where people don't have access to chemical treatments such as chlorine. It could save some of the 300,000 children under 5 who die worldwide every year of waterborne diseases such as the cholera, typhoid and hepatitis. It could also help some of the 2.2 billion people who don't have a wastewater treatment system.
Unlike other innovations in this article, this one hardly has any downsides. It's very cheap: the amount of silver used for the nanowires is so small the cost is negligible, and the electricity needed can be easily supplied by a small solar panel or a couple of 12-volt car batteries. Since the filter doesn't trap bacteria (killing them instead), it can have much larger pores, allowing water to speed through at a more rapid rate. More than 80,000 times faster than existing filters, to be exact. And it does so without clogging, an issue that plagues existing solutions.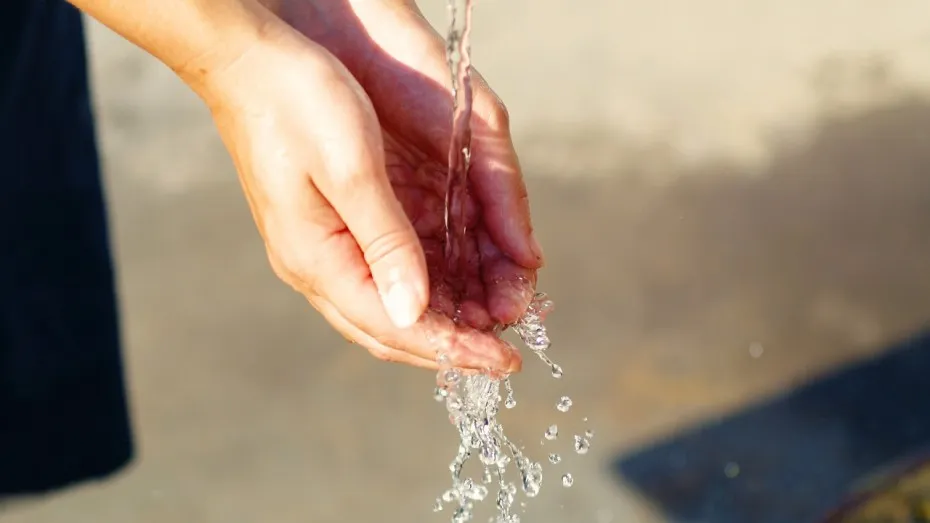 Floating farms
The UN predicts there will be two billion more people in the world by 2050, creating a demand for 70 per cent more food. By that time, 80 per cent of us will be living in cities, and most food we eat in urban areas is brought in. So farms moored on the sea or inland lakes close to cities would certainly reduce food miles.
But how would they work? A design by architect Javier Ponce of Forward Thinking Architecture shows a 24m-tall, three-tiered structure with solar panels on top to provide energy. The middle tier grows a variety of veg over an area of 51,000m2, using not soil but nutrients in liquid. These nutrients and plant matter would drop into the bottom layer to feed fish, which are farmed in an enclosed space.
A single Smart Floating Farm measuring 350 x 200m would produce an estimated 8.1 tonnes of vegetables and 1.7 tonnes of fish a year. The units are designed to bolt together, which is handy since we'll need a lot of them: Dubai, for instance, imports 11,000 tonnes of fruit and veg every day.